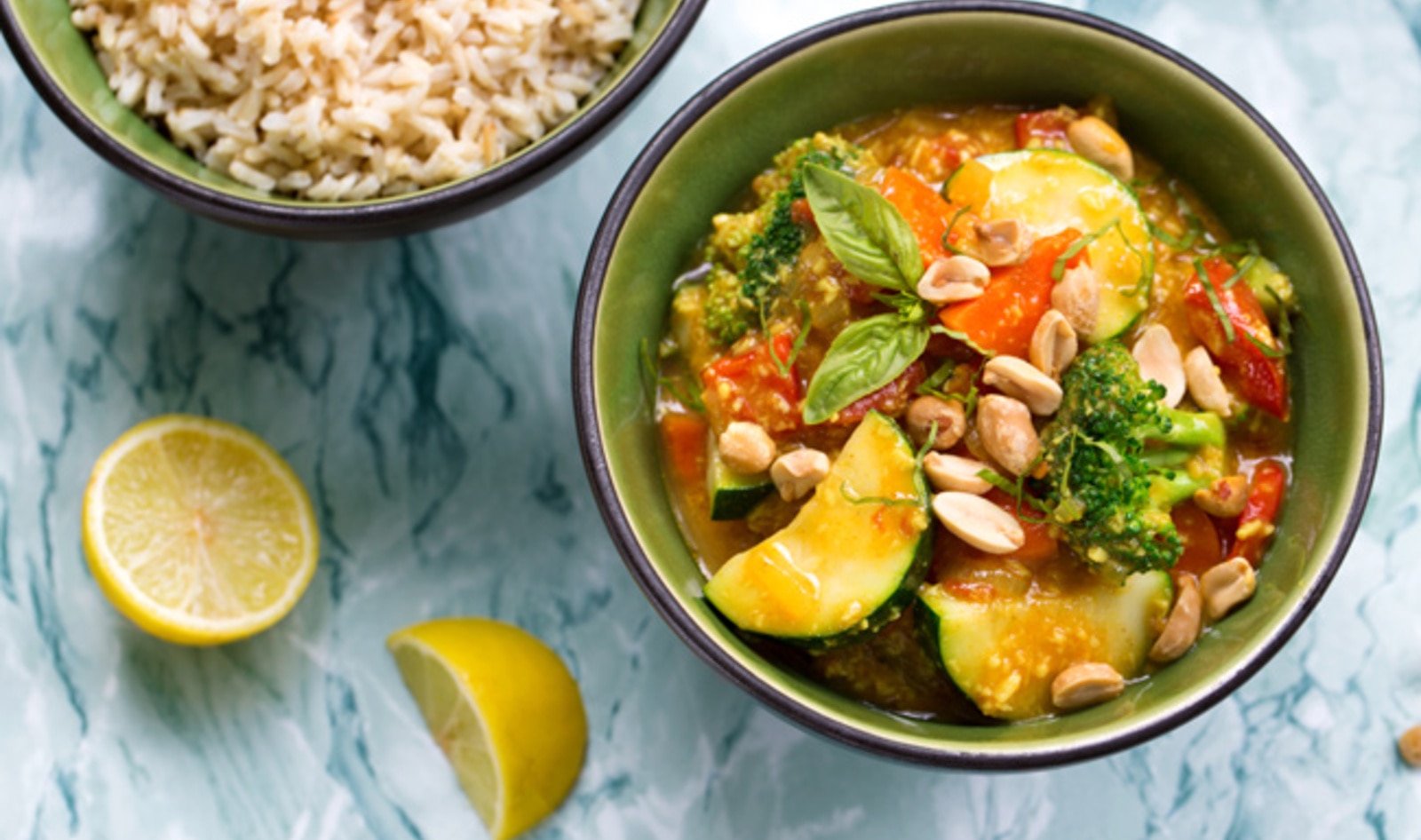 What you want:
6 cups carrots, half moon slices
5 cups broccoli, peeled and minimize into ½-inch items
6 cups zucchini, half moon slices
4 cups onions, quartered and thinly sliced
2 tablespoons peanut oil
4 teaspoons garlic ,minced
2 tablespoons ginger
1½ cups candy purple bell pepper, massive cube
1 tablespoon curry powder
1 teaspoon lemon zest, minced
1 tablespoon lemon juice
1 tablespoon Thai inexperienced chile paste
1 teaspoon salt
⅓ cup flour
1 cup non-sweetened grated coconut
1½ cups contemporary tomatoes, medium cube
1 cup roasted peanuts
2 tablespoons contemporary basil, chopped
What you do:
1. Blanch the carrots, broccoli, and zucchini in salted boiling water by inserting carrots in pot first for 4 minutes, then add broccoli and zucchini for 2 minutes or till brightly coloured and al dente. Drain off ensuing inventory, reserving 4 cups, and hold sizzling. Shock the greens beneath chilly working water, drain and put aside.
2. Sauté the onions in peanut oil over medium warmth for about 5 minutes. Add the ginger, garlic, and purple pepper and sauté 5 minutes. Stir within the curry powder, lemon zest, lemon juice, chile paste and salt; then stir within the flour and coconut. Stir within the reserved sizzling inventory, the tomatoes and the blanched greens. Carry combination to a boil after which simmer for 5 minutes. Season to style. Garnish with peanuts and freshly chopped basil.